Put the power of mobile marketing to work for your business!
There is no better way to increase retail or online sales on-demand than sending a text message directly to the cell phone of your most loyal customers. You can literally turn a slow day into a fantastic day with one message sent to your entire list.
We offer a complete mobile marketing system that enables you with easy and fun ways to build a list of cell phone numbers from your current, past and present customers that can be used to send mobile coupons, sale announcements, or any other message targeted to your customers about your business.
Our text marketing software is easy to use and can be operated from any computer, tablet or mobile device and is packed with features that can be used by any business, regardless of industry.
Appointment Reminders
Mobile Coupons
Deals by Text
Birthday Messaging
Property & Auto Listings
Text-to-Win
SMS Loyalty Kiosks
Social Media Listings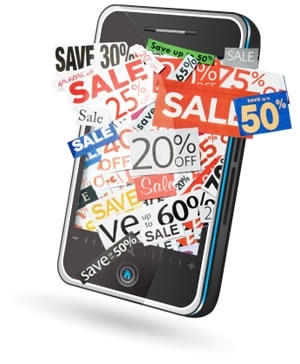 Request a 7-Day Free Trial